VEHICLE NOISE
Louder doesn't mean faster.
Excessive sound from dirt bikes, ATVs, and Side by Sides have become one of the biggest threats to off-highway vehicle (OHV) use. Fortunately, loud OHV's can be fixed without losing any speed or power.
TRAIL SIGNS
Mind the signs.
In Colorado, we use brown signs with white graphics. On lands managed by the Forest Service and BLM there are designated routes for each trail type. 
A red slash across a sign indicates a trail is closed to that type of vehicle.
VEHICLE WIDTH
Know your width. 
Some side-by-sides exceed 50 inches in width and are too wide for typical ATV trails.
These wider vehicles are limited to designated 4×4 routes only. Observe all signs and respect trail width restrictions.
TRAIL WIDTH
Different trail types are constructed for different widths of vehicles. Learn about different trails and which trails are designed for which vehicles. Remember to only ride on trails wider than and open to your vehicle.
STAGING
Don't block access to the trail while staging.
Pull off the road at the trail head to prepare your vehicle and group. Be mindful of trailers and stow your ramps.
OBSTACLES
Ride over obstacles, not around them. Going around obstacles widens trails, impacts vegetation, and causes erosion. Use caution when going over obstacles and remember to be courteous to other trail users.
PASSING OTHER VEHICLES
Slow down for your fellow riders. Care is required when passing or meeting fellow OHV enthusiasts on narrow trails. Let the other rider know your intentions. Stay on the trail so you do not flatten vegetation or widen the trail.
NON-MOTORIZED TRAFFIC
Be an ambassador to non-motorized trail users including livestock and wildlife. Your trails are always in danger of being closed. Leave other recreation users with a good impression of your sport. Always yield the trail to non-motorized users.
HUNTING WITH OFF-HIGHWAY VEHICLES
Hunting with OHVs requires extra caution. 
Fines may be assessed for violations and some violations may include penalty points assessed to hunting and fishing licenses.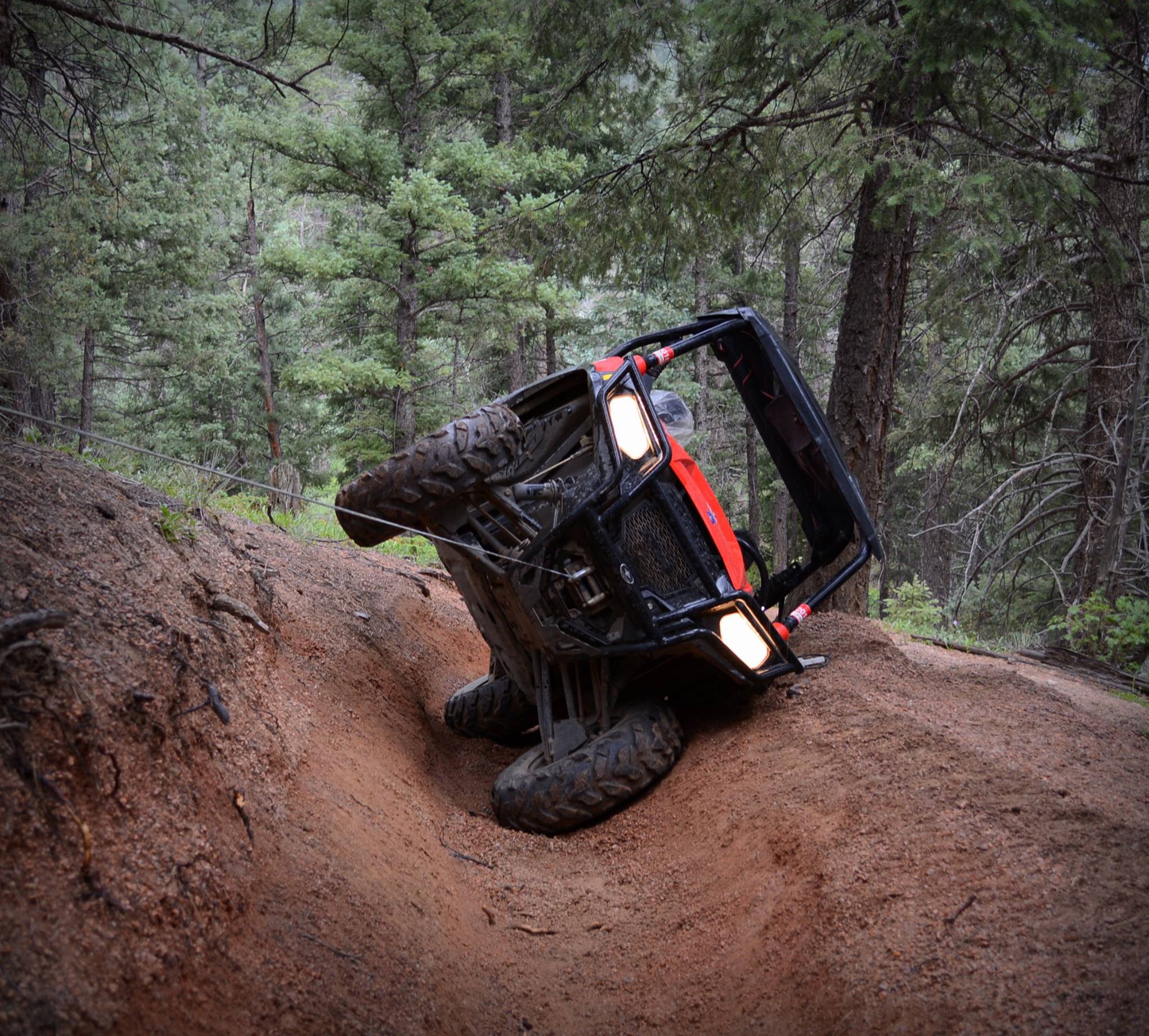 Winching Tips and Tricks
New to the idea of winching? Confused on what to look for and how to use it? Follow our guide for selecting and operating a winch!