Sam Logan
Program Coordinator
Sam is the Stay The Trail Program Coordinator with the main duty of encouraging the responsible use of Colorado's motorized trails. Like many of us, Sam shares a passion for the outdoors.
Born into a motorized household Sam has an almost natural passion for anything with wheels. With over 18 yrs of two wheel dirt experience, Sam has a fever for exploring the outdoors.Sam is currently enrolled in Metropolitan State Collage of Denver seeking a Bachelor of Science in Environmental Science with a concentration in Natural Resource Management and Land Use.
Allison Needler
Administrator
Allison is the Administrator for Stay The Trail. She oversees and administers the grant programs, projects and day-to- day business of the Responsible Recreation Foundation. Allison enjoys being outdoors; camping, fishing and hiking. She grew up camping and it was always her favorite family vacation. It was a great opportunity to spend quality time with her family by a campfire and under the stars. She also enjoys spending time with her husband and two children while taking advantage of all the beauty Colorado has to offer.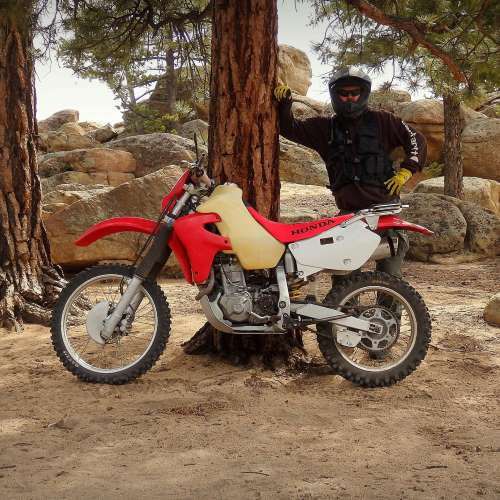 Ryan Dull
Stewardship and Outreach Specialist
Ryan is the Stewardship and Outreach Specialist and is considered the "go to" guy with anything OHV related. Ryan handles the social media sites, advertising, graphics, sponsors, and riders on the ground/trails. Ryan grew up in Colorado and attended Mesa University for Recreation and Travel Management. He has over 15 years of experience as an OHV patrol officer with both the US Forest Service and Colorado Parks and Wildlife. Ryan is also a certified OHV mechanic and enjoys turning wrenches as much as he enjoys turning a steering wheel or handlebars. Ryan can frequently be seen on the trails with a big smile and helping hand!
Matt Balazs
Chairman
Matt Balazs joined Stay The Trail after more than a decade as a professional off road guide in the Vail area. Spending his summers guiding Jeep, Hummer and ATV tours and winters working in the ski industry or grooming snow mobile trails. During his time on the trails he gained a deep understanding of the need for education to preserve our delicate trail systems. This lead to Matt's current undertaking as an Off Road Driving Instructor with his company On Trail Training, teaching principals of ethical trail use along with safe operation of off road vehicles and recovery equipment. Matt is also a Tread Trainer with TreadLightly! and a Certified Wilderness First Responder through NOLS.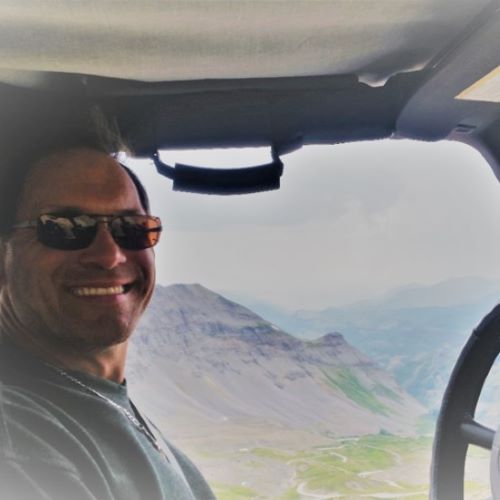 Eric Ferraro
Director and Treasurer
Eric has served as a Stay The Trail board member since June 2019 and is the acting Treasure. He is a third generation Colorado native who started going off road in his Jeep in the 80's and even prior to that in the families Jeep Wagoneer as a kid. Eric holds a Bachelor of Science degree in Science Administration from Fort Lewis College, a B.A. degree in Accounting from the University of Colorado-Denver and a Master's degree in Information Technology. He is an active member, event organizer, and has started many off-road clubs in the Colorado area. In his spare time, Eric also enjoys camping, hiking, skiing, and exploring all over the country in his Jeep.
Dan Krob
Director
Dan has served as a Stay The Trail board member since 2014. He is a Colorado native who enjoys a wide variety of outdoor recreation, both motorized and non-motorized. Between earning an undergraduate degree from CSU and completing law school Dan competed for and was employed by various off-highway companies.
When not practicing law, Dan can be found hiking, skiing, camping, mountain biking, or exploring Colorado in his Jeep.
Justin Lilly
Advisor
Justin served the Stay The Trail program as Program Coordinator from July 2008 to January 2011. Hs has spent a good portion of the last several years educating recreational enthusiasts and youth about the rewards and benefits of responsible public lands use. He holds a Bachelor of Science in Land Use with emphasis in Resources and the Environment awarded from Metropolitan State College of Denver in 2007.
Justin is a Colorado native whose passion for adventure and the outdoors has led him as far away as Alaska to guide near Denali National Park. He enjoys all types of outdoor recreation and is an avid skier and part-time ski instructor.
Jack Placchi
State Trails and Travel Management Coordinator for BLM in Colorado
Mr. Placchi began his job with BLM in September 2002. He has worked for Colorado State Parks as the OHV Program Manager from 1997 to 2002. Prior to that he had worked for the US Forest Service for over 18 years. His career includes work in fire, trails, wilderness, recreation, OHV and travel management. Mr. Placchi holds an Associate in Science degree in Natural Resource Management from LA Peirce College, CA.
George Vonesh
Director and Treasurer
George is retired from Xcel Energy. He has served in various capacities for the Responsible Recreation Foundation since 2006. George is an avid, life-long outdoorsman who enjoys fly fishing, hunting, family camping, and getting to remote areas on his dirt bike and with his 4X4 truck and camper. Four kids, ten grandkids, and, most recently, two great granddaughters, keep him pretty busy. Motorized recreation has become a family tradition.