Order Form for Individuals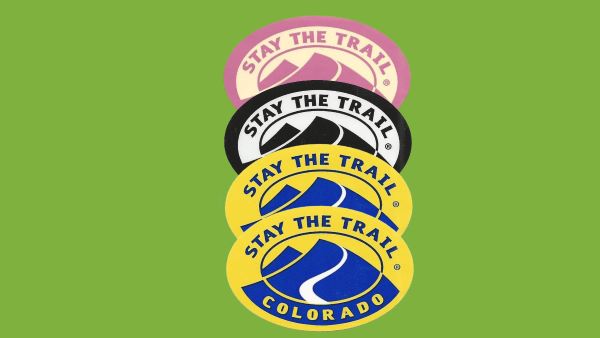 STICKER PACK
4 fun STT stickers for your water bottle, windshield, roll bar or where ever you want! Includes two yellow and blue, one pink, and one black sticker. Show your support! Note that Stay The Trail stickers are not proof of  CPW registration/permit.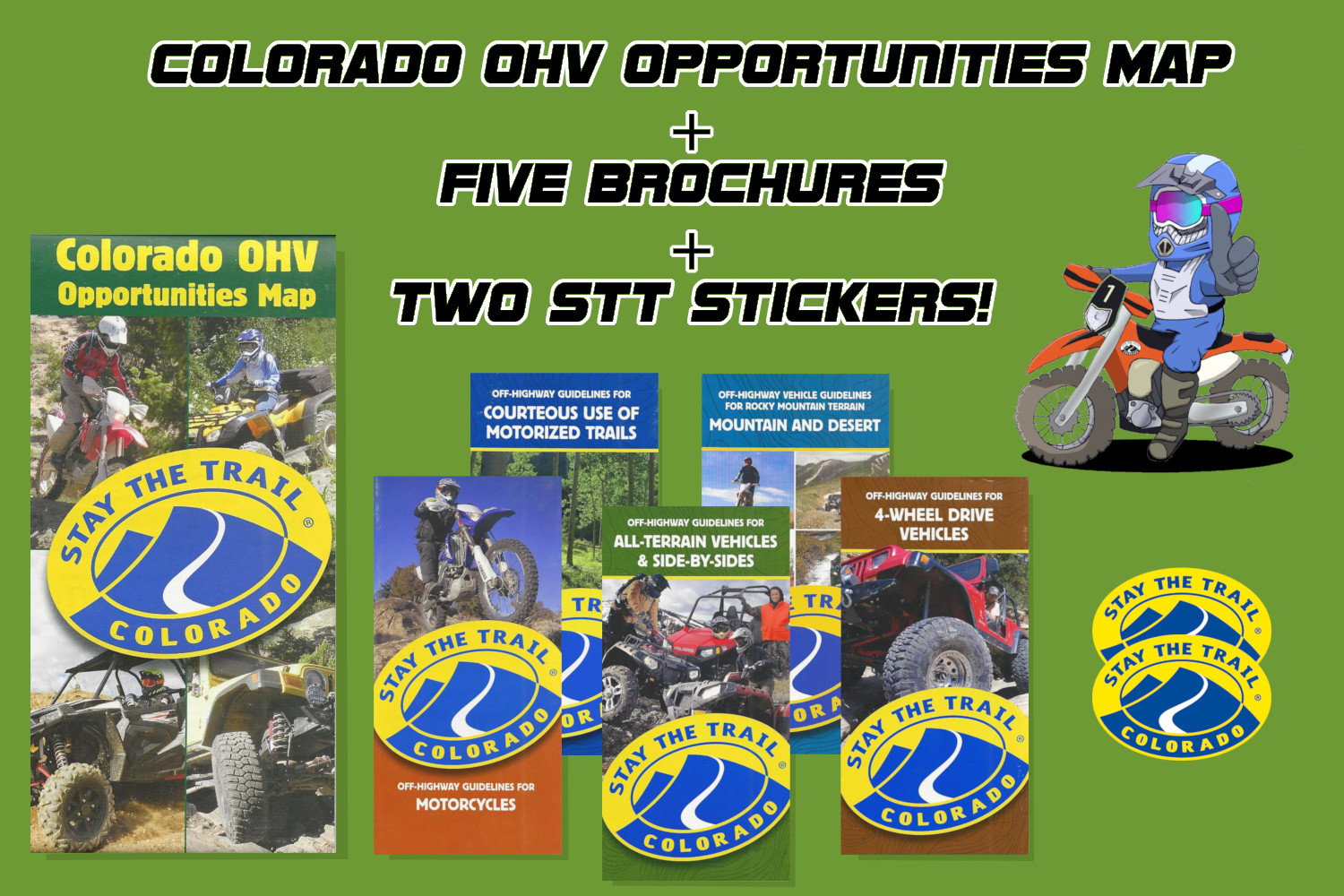 OHV Opportunity Map + 2 Stickers + Brochures
Includes a full-sized map of the state of Colorado with Colorado Parks & Wildlife OHV Sites, Bureau of Land Management OHV Sites, National Forest OHV Sites, BLM Land and Wilderness areas, National Parks, National Forests and Wilderness Areas, and National Grassland. Find kids training areas and learn important "Know Before You Go" tips to ensure your favorite trails stay open for all riders & drivers. Plus fun STT stickers! Also includes a copy of each of our brochures:
Courteous Use of Motorized Trails
Off-Highway Guide for Motorcycles
Off-Highway Guide for All-Terrain Vehicles and Side-By-Sides
Off-Highway Guide for 4-Wheel Drive Vehicles
Off-Highway Guide for Rocky Mountain Terrain
Available in English and Spanish!