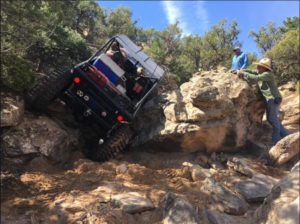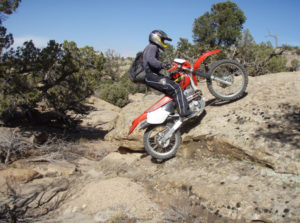 Great news from the Bureau Of Land Management in Grand Junction! FIRST- The BLM, volunteers and partners are connecting trails in Bangs Canyon, just west of Grand Junction. The new trails will provide connectivity and adventure for 50-inch side by sides, ATVs, dirt bikes, e-bikes, and mountain bikes. With amazing views, technical trails, and new destinations, this trail system will be a new adventure to explore.
SECOND- is the opening of a new Endurocross Track North on 27 1/4 road. The BLM worked with partners such as the MTRA (Motorcycle Trail Riding Association), Xcel Energy, Grand Valley Power, Fortera, Alpine Tree Service and Con-Sy Inc to complete a nearly one mile challenging training area for riders new and old to the sport!
This shows that volunteering, joining a club or group, and working with your local land management agency can have positive effects for the entire riding community!